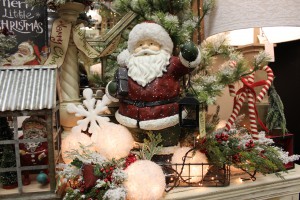 We, at Mini Bazaar would like to thank you for making our Christmas 2016 season such a wonderful time.  We hope that each of you get to enjoy the very Merriest of Christmas's!!
*NOTE   We will have someone at the store to help you on Wednesday, Dec. 14th through Saturday the 17th from noon until 5:00.  Then the next week, we will have someone available from Wednesday, the 21st, through Friday the 23rd from noon until 5:00.  Again, we appreciate you, our loyal customers so very much!  Merry Christmas!
p.s.  Look for us in the spring, beginning March 1st!  We've got some fun plans.  In the meantime, just email or call the store if you need immediate assistance.  We're always just a phone call away.