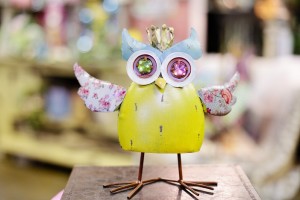 We've got spring fever at Mini Bazaar and we hope you catch it too!  It may be dreary outside, but I think we may have more "spring" than ever before.  We have filled the store from the rafters to the floor, and are so excited to share it with everyone.  The displays are bulging with spring flowers, greenery, owls, birds, lamps, art and mirrors and accents galore.  The Volume 5 cookbook from  "The Gathering of Friends" has arrived, and we've all ready tried some of the new recipes.  Yum!
We really think the snow is going to melt for our opening on:  March 6th  10am-6pm.  This spring show continues, Wednesdays through Saturdays, through April 13th.  10am-6pm
Bazaar bucks are back, of course, and we can't wait to see everyone!  Grab a friend and come on over to Mini Bazaar.
*note….Just a little FYI …Our son in law, Jason is doing remarkable after his double lung transplant, and they made the trek from North Carolina to Idaho last week.  What a road trip!  We are so thrilled for this miracle in our lives.  They are back in sunny California to get back to optometry school on Monday, the 4th.  Yahoo.